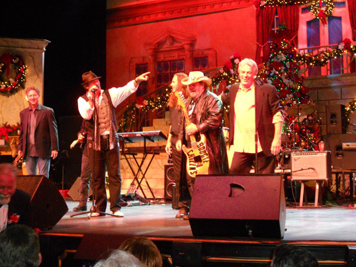 Celebrate the Nantucket 2012 Cammy Awards recognition while planning your next trip to the beach!
Also...80s throwback specials!!!!
Nantucket
Originally known as beach music band Stax of Gold and later Nantucket Sleighride, the six-member group included Tommy Redd, Larry Uzzell, Mike Uzzell, Eddie Blair, Kenny Soule, and Mark Downing. They became a huge draw in their home state of North Carolina as a cover band. Nantucket eventually became a powerful and tenacious sensation, amassing numerous fans across the southeastern United States well before its first release.
The band signed with Epic Records in 1977 and released its self-titled album the following year, which featured the hit single "Heartbreaker." An aggressive cross-country tour followed, and Nantucket opened for top acts such as KISS, Styx, Boston, AC/DC, Rush, Journey, and The Doobie Brothers. Their first album sold around 200,000 copies and also made the Billboard charts. In 1979, Nantucket followed up with Your Face or Mine?.
Through the years Nantucket has continued to release albums and remains a major draw for it's live shows throughout the southeast.
Check out the Nantucket / Showtime Store:

The ultimate web store for Nantucket and Showtime memorabilia. Hard to find music, reissues of classic 70's and 80's t-shirts, reissues of 70's and 80's posters and other memorabilia every fan will want.