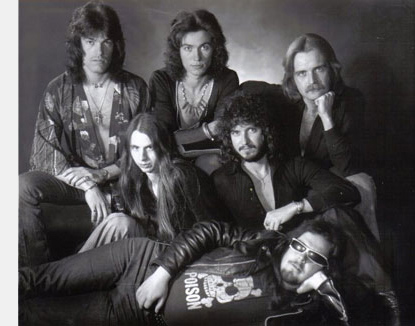 Nantucket is a rock band that formed in Jacksonville, North Carolina in 1969. Originally they were known as a "beach" band called Stax of Gold, then later Nantucket Sleighride, and eventually shortened to Nantucket. The original six-member group included Tommy Redd, Larry Uzzell, Mike Uzzell, Eddie Blair, Kenny Soule, and Mark Downing.

Early in their career they became a huge draw in their home state of North Carolina as a cover band and grew to become a powerful and tenacious sensation amassing hoards of fans across the southeastern United States well before they released their first album.

The band signed with Epic Records in 1977 and released its self-titled album the following year, which featured the hit single, "Heartbreaker". An aggressive cross-country tour followed, and Nantucket opened for top acts such as KISS, Styx, Boston, Mother's Finest, Journey, and The Doobie Brothers. The band's debut release was hugely successful and made the Billboard charts.

The second album release was "Your Face or Mine?" and the third was a tribute to AC/DC lead singer Bon Scott, who died in 1980, titled "Long Way to the Top". This album included a version of the 1975 classic "It's a Long Way to the Top ( If You Want to Rock 'N' Roll)" and landed Nantucket a spot with AC/DC on its "Back in Black" tour.

After nearly twenty years touring and three more successful albums, Nantucket decided to take a rest in 1989. They reunited in November 1991, recorded, and released "Still Alive After all These Years" which included a combination of some old works and new material.

Never willing to die, Nantucket recently released their latest album, "You Need A Ride To Raleigh" which shows a somewhat different side of the band and the breadth of their talents. This new release has a Carolina Beach Music flavor that touches on some of the band's early roots.

Still retaining the reputation as one of the most entertaining bands of all time, the band members today consist of Tommy Redd, Larry Uzzell, Mike Uzzell, Eddie Blair, Jason Patterson and Ronnie Waters. They are busy creating new material and performing close to home for the ever-loyal and enthusiastic Nantucket fans at various venues (mostly) throughout the southeastern United States. These guys aren't about stop!

2012 was a banner year for the band. Along with playing sold out shows everywhere, they were inducted into the NC Music Hall Of Fame.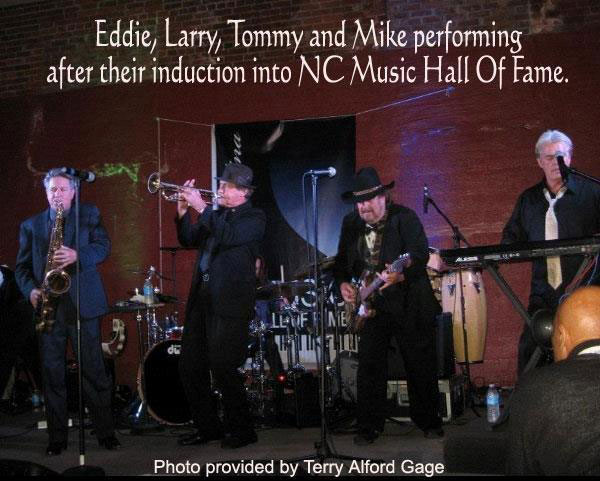 The band was also nominated for a Carolina Beach Music Award for their latest album, "You Need A Ride To Raleigh".